Influencer Q&A: Katya Crema & Liam Wallis
It's not very often we have an olympian join us on a trip, but back in September we were lucky enough to host Katya Crema and entrepreneur Liam Wallis. We caught up with them after their trip to find out more about their experience with us. Katya and Liam, thank you for your kind words and for joining us!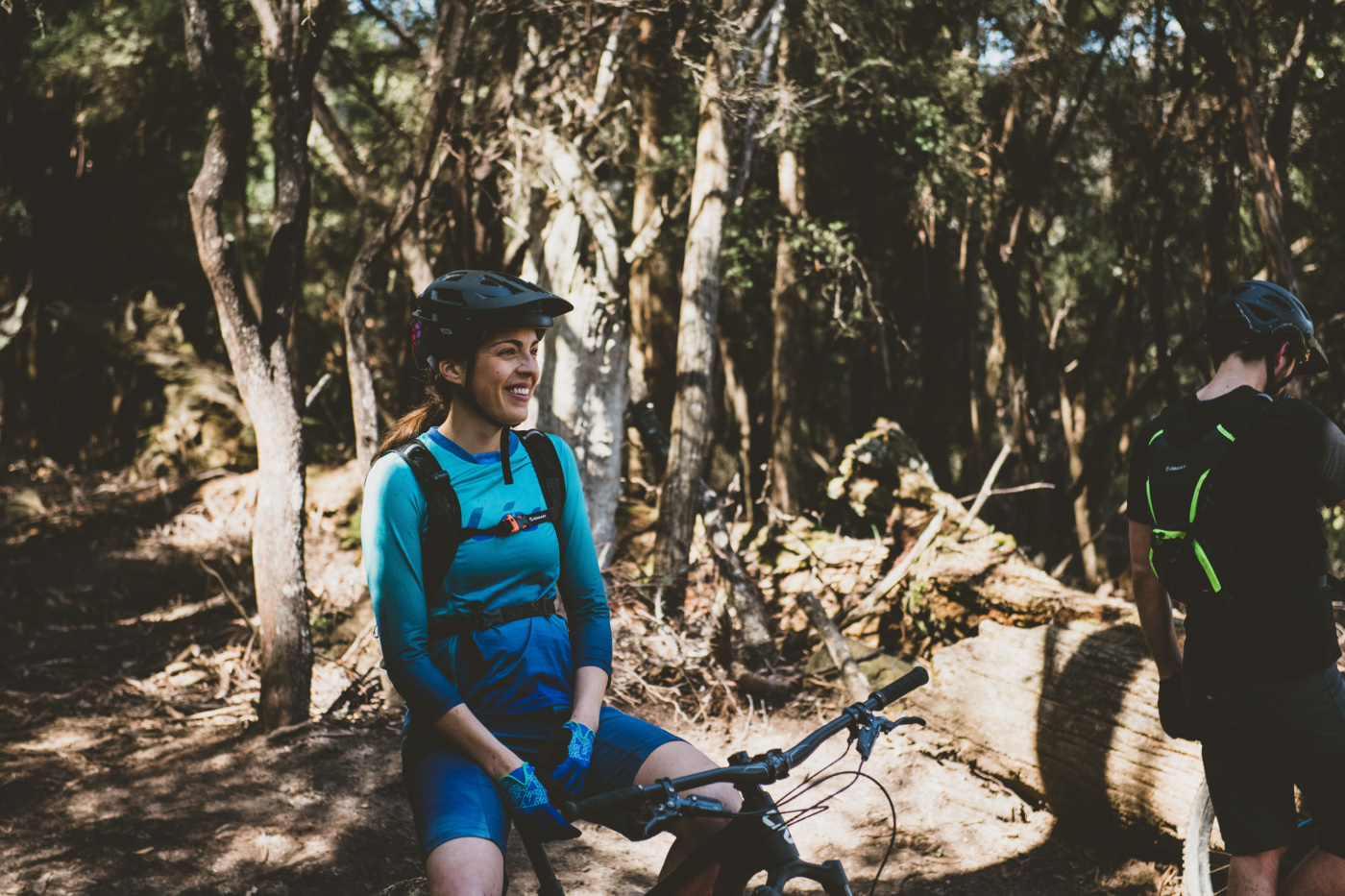 First thing's first, tell us about your journey into mountain biking, when did you both start falling in love with this addictive sport?
KC: Liam and I both fell into mountain bike riding about 5 years ago as an alternative to road cycling. Both having grown up skiing, mountain bike riding aligned a lot more with our love of the mountains, our sense of adventure, and the adrenaline that comes with going fast downhill. Like skiing, there is also great opportunity to be creative with the lines you take, with everyone reading terrain and trails differently.
After a few epic adventures up at Mount Buller on rented hard tails, flat pedals and sneakers, we were hooked. Over the past few years, we have geared ourselves up, and have turned holidays into mountain biking travel adventures. I find riding to be a great way to achieve a sense of purpose on a holiday, and comes with a deep satisfaction that you have explored a lot of a new place. One of my favourite trips was a two-week roady around the South Island of New Zealand. The mountains down there are rugged, big and spectacular, and the riding is challenging yet rewarding.
LW: I've ridden bikes all my life but 5 or so years ago I started scaling back time on skis and gave a full suspension Rocky Mountain BC a go. It was an absolute game changer. The responsiveness of the bike combined with new school trail design courtesy of the crew from World Trail up at Mt Buller compared, for me, to powder skiing. With a similar sense of flow and rhythm the stoke was well and truly established.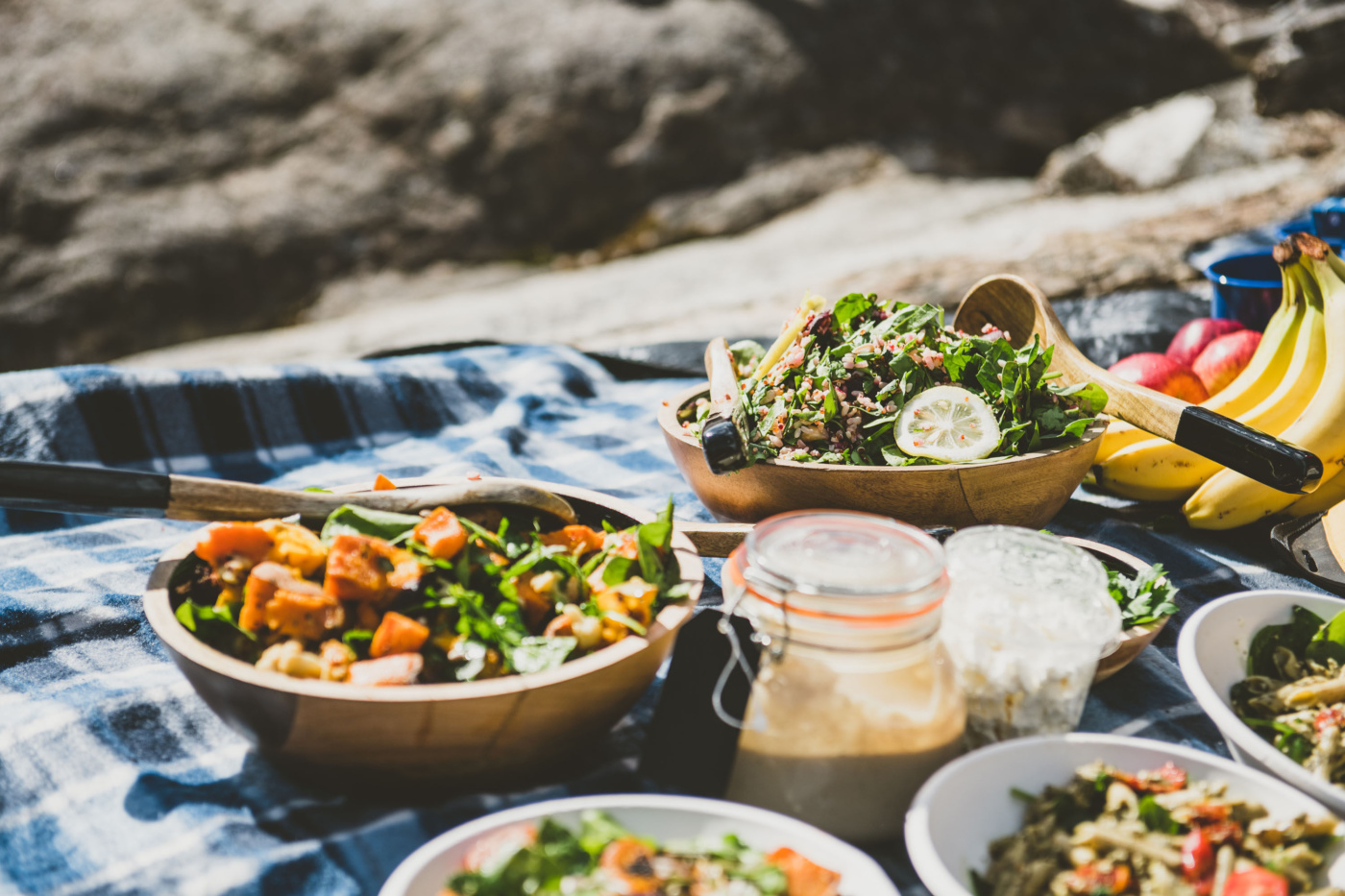 So now our Experience, a couple of days before your trip, how were you both feeling? What did you both expect?
KC: Leading into the Pods Ride trip, I was just excited to get out of the city, into the bush and onto my bike. Having been to Derby once before, I was excited to get back onto those grippy trails! I had seen some images of the Pods in the woods however had no idea where they were situated. I had no doubt we were in for a great few days…!
Steve's introduction to the Pods Ride experience really resonated with me. He introduced the Pods Ride values before we set off on our first descent of the trip into Atlas. I won't spoil it for those yet to experience Pods Ride, but the values perfectly wrapped up the type of experience the next three days would focus on.
LW: Having been to Blue Derby with friends the year before, to be honest I was trying to play down expectations. Our previous trip had been the weekend of the year. A real fair dinkum experience with great crew. Was Blue Derby really that good? Could this place we'd been told so much about, Blue Derby Pods Ride, top our all-time experience from the year before? Not only did the trip top the year before but as we've found on many of our recent trips to Tasmania, each time you head down south the place opens up to you just that little bit more. Local identities, stories, magical places, local produce.
If you could both describe the Blue Derby Mountain Bike Trails in one word (hard question, we know!), what would that be?
KC: Rejuvenating.
LW: Fresh.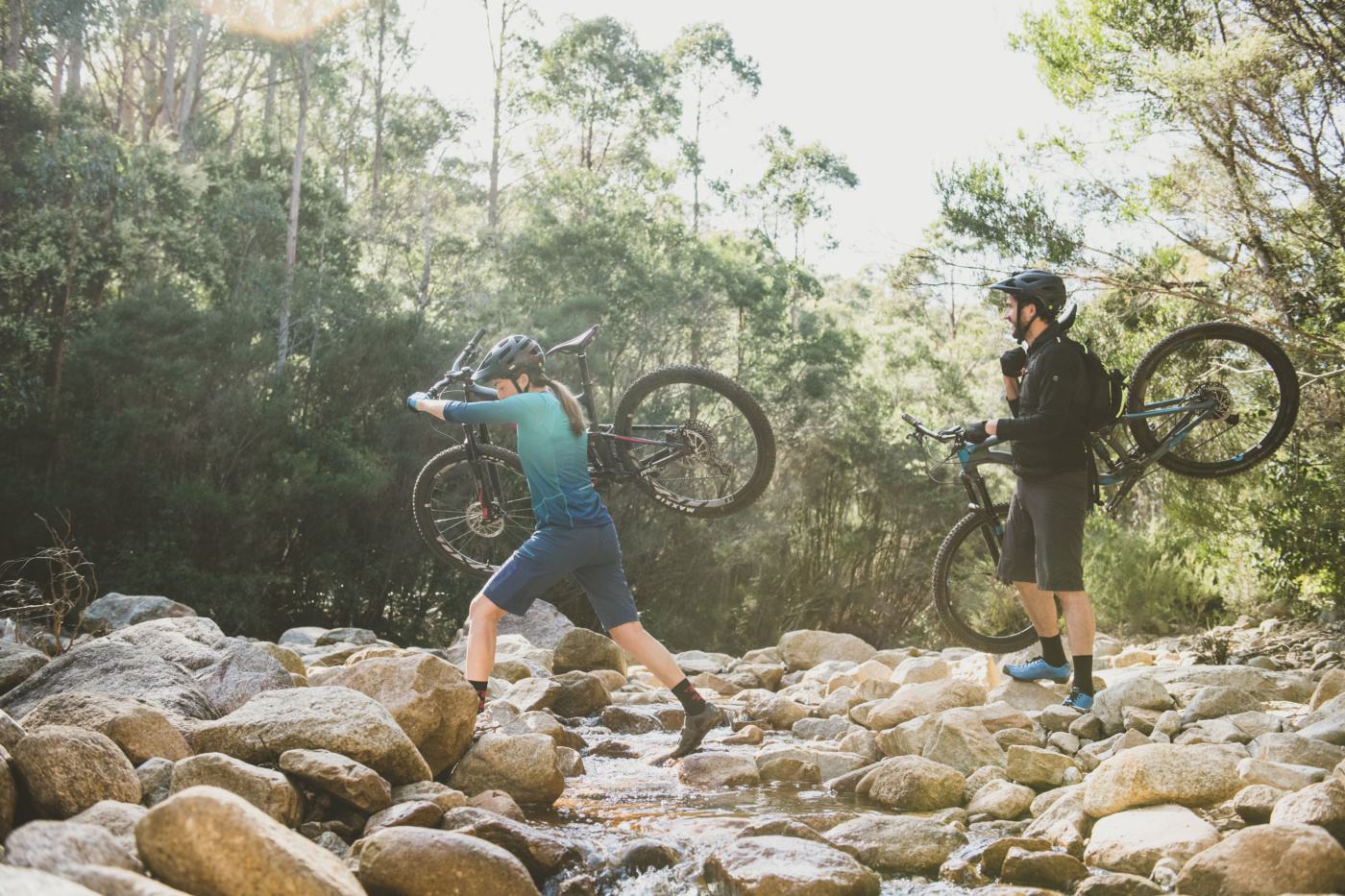 We talk about this intangible thing called 'flow' a lot, how would you describe this feeling?
KC: To me, flow is having a strong sense of purpose around what you're doing and why you're doing it. Mindset and actions wrap into one, and things just feel right. It's like when you're descending a new trail blind, and you have to trust that your body will perform the right actions. The more you think, the worse off you are. You almost just have to let go and trust your body to act autonomously. It is really similar to ski racing in a way. Confidence and commitment are really powerful; it is what enables you to ride fluidly and without hesitation.
LW: Flow for me is all about connection. That moment in time when body and mind merge - dirt, tyres, rims, frame, body and mind connected. Flow in Blue Derby is easily had. Spectacular terrain variation, natural beauty, immaculately maintained and designed trails have you effortlessly on edge and in sync with the surrounds.
Was there a moment where you experienced flow as part of our Experience?
KC: I'd like to say I experienced flow down Trouty, but not the entire trail…! There was one incredible moment where the five of us hit the rolling boulders of Trouty at golden hour. The sun was just about to disappear behind the Derby hills, and the rocks were lit up and warm in colour. One rider behind the other, we flew down this section of trail, not really thinking, just enjoying the moment.
LW: Regularly, although Blue Tier really is something else. To descend layers of forest at speed for hours only to be met by Big Chook as the grand finale into the Weldborough Pub. You really do have to experience this one for yourself…!!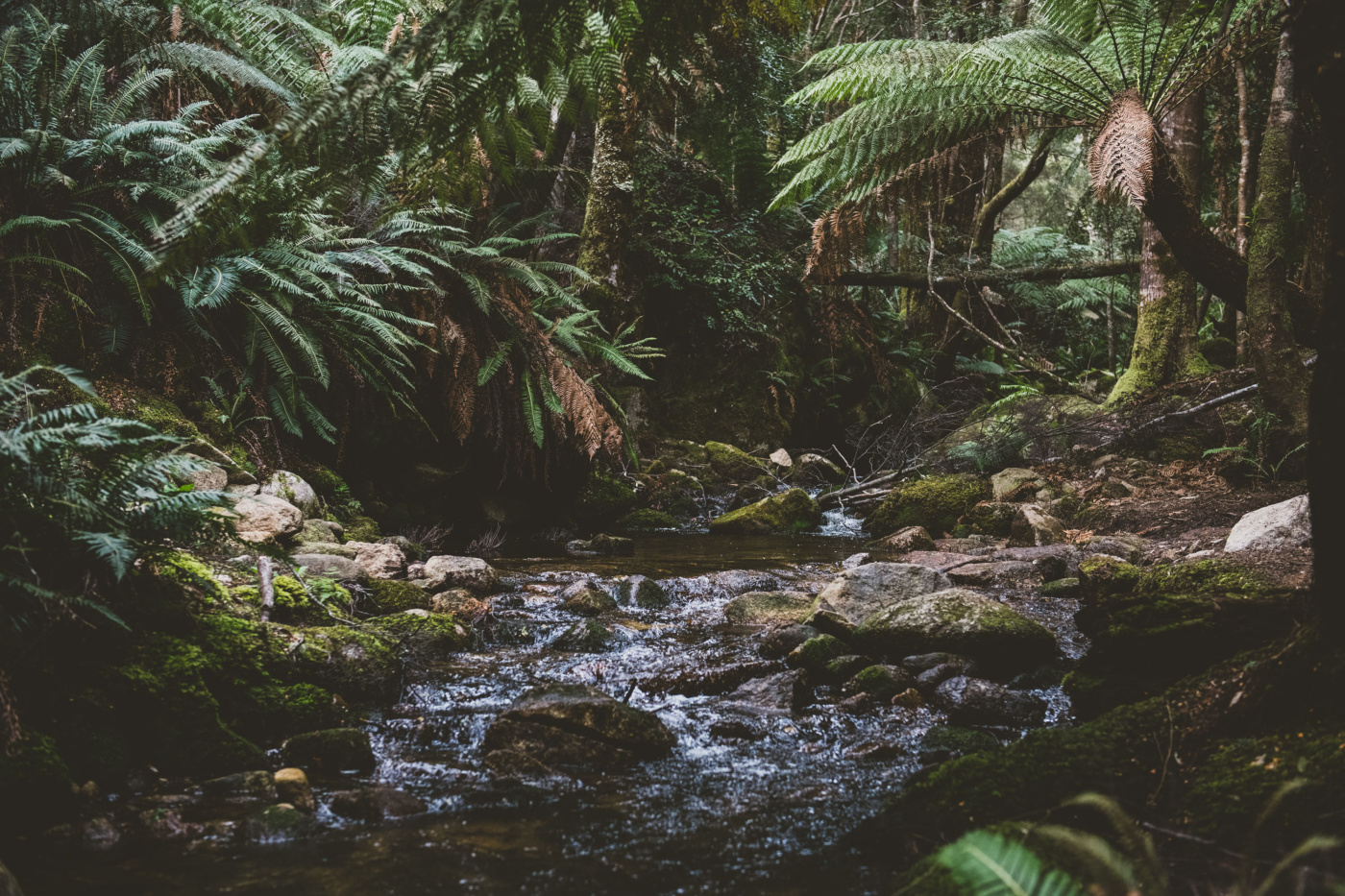 Lots about riding, but what about the Pod and Hub experience, what was your favourite little quirk about this place?
KC: The pods and the hub definitely topped off the whole experience. They are absolutely stunning; the perfect place to enjoy a meal together with mates, read a book in front of the fire, and unwind after a big ride with any icy cold Dam Busters Little River brew. The simplicity of the Pods made it easy and enjoyable to soak up the natural environment rather than focusing on the inside. My favourite architectural detail was the openable louvre windows in the showers…. It basically felt like an outdoor shower in the bush. Perfect…!
LW: The showers had a nice little connection to the natural surrounds that was unexpected and delightful after a day out on the trails immersed in the forest.
Last question, biggest tip for those thinking about joining us on an Experience?
KC: Go with an open mind, and be prepared for a wonderfully balanced trip!
LW: Stop thinking about it and book.
Katya's Instagram: @katyacrema

Liam's Instagram: @hipvhype
Image Credits: Stu Gibson Photography