Going with the flow down Derby way... Australian Geographic Story
We were so grateful to have Carolyn Beasley join us on a 3-Day Experience, while writing for Australian Geographic.
Her story, 'Going with the flow down Derby way' is a beautiful tail of Derby's past, present and future. We feel so luck to be part of this story!
You can read our full story here.

The trails have colour markings like ski runs, with green for the easiest, blue for intermediate, and terrifying black runs for the experienced and fearless. As we try out a beginner trail, Steve explains that mountain biking here is beyond merely cycling and thrills and he hopes I find something more – an experience known as flow. "Flow is this mental state, where you jump on a bike and all your troubles go away," Steve says. "It's a really focused Zen spot and it happens when you're challenging yourself, testing your skills."
Carolyn Beasley - Australian Geographic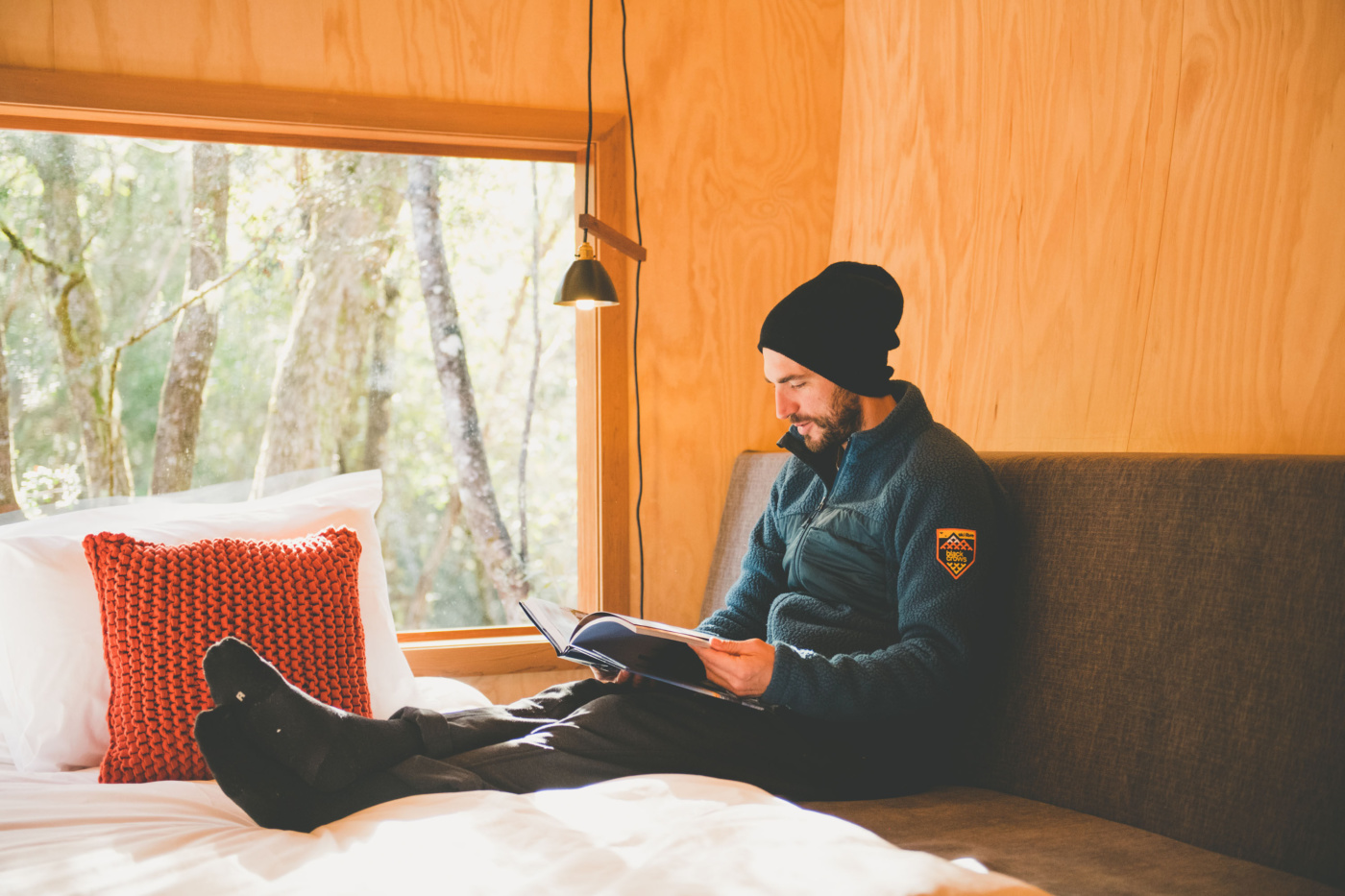 Steve exits the main trail, and we enter a secret grove among white gum giants. A curved timber building comes into view and I'm told we're home. The Pods, our accommodation complex, opened deep in the forest in 2017 and operates off the grid, with electricity generated entirely by solar panels. The bathrooms have odour-free composting toilets and solar-heated hot showers supplied by rainwater tanks. Despite its off-grid status, this is a luxurious forest experience. The first building we explore is The Hub, for dining and lounging. Minimalist design and huge glass panels draw attention to the forest outside, where a deck with comfy bean bags invites us to savour a post-ride Tasmanian beverage. An open kitchen allows us to chat with Steve and co-guide Des Tarlington, as they prepare gourmet three-course meals from the produce of the surrounding countryside. As the evening chills, we're lulled into a torpor by the cosy slow combustion fireplace.
Carolyn Beasley - Australian Geographic