Joy Riders… Virgin Australia Story
Joy Riders – You can expect world-class mountain bike trail rides by day and luxe wilderness living by night at Tasmania's latest adventure experience.
The vehicle reaches the subalpine Blue Tier plateau with a trailer-load of muddied dual-suspension bikes and a van full of mixed emotion. Everything from weariness and apprehension to fearlessness and crazy excitement for the final day's mountain biking descent.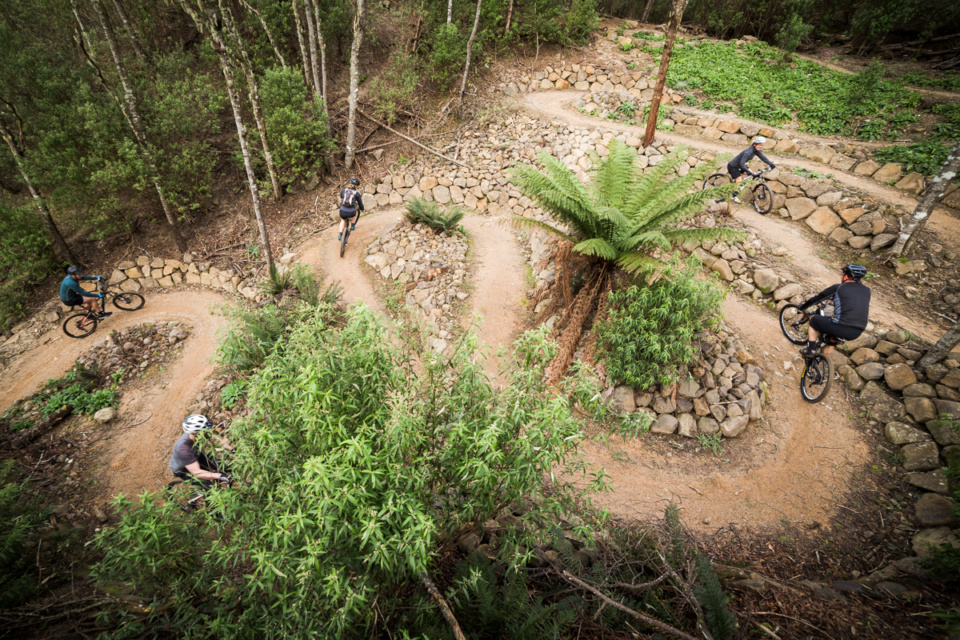 We're all here as part of the three-day Blue Derby Pods Ride Experience, in Tasmania's remote north-eastern mountain bike trail network. The experience – which includes two nights accommodation in specially designed pods, locally-crafted meals across the three days and, of course, access to the bike trails – came about when Tara and Steve Howell quit their jobs and spent the last few years making their dream a reality, with Blue Derby Pods Ride opening in April.
They set up the adventure experience near the former tin-mining town of Derby, where 100 kilometres of bike tracks – a mix of green (easy), blue (intermediate) and black (difficult) trails – had recently been laid through a section of rainforest. The Blue Derby network is now regarded as Australia's best mountain bike path, hosting an Enduro World Series race each April.
Blue Derby Pods Ride has been designed, Steve Howell says, to "get people our of the everyday lives they might be wrapped up in and be a bit of a kid'. He wants people to feel the mediative flow of mountain bike riding. The experience caters as much to the first-time riders as it does to the hardcore mountain bikers and, with no pressure to leave the pods after lunch, or at all, it's also ideal for people travelling together who have different skill and energy levels.
On the Trail
The first morning, after pick-up we ride the 11-kilometre intermediate Atlas trail then roll into the base for lunch. Set among Tasmanian blackwood trees on a ridge overlooking the Cascade River Valley is a huddle of structures; the Blue Derby Pods Rides hub. The main building has a kitchen, dining area, and a lounging space around the fire. Surrounding this building are four freestanding sleeping pods; each with a huge bed and views of the bushland and sky.
Good taste, sensitivity and innovation are in every detail of this off-the-grid, fully wheelchair-accessible spot.
Food is curated by Daniel Alps of Launceston's Alps and Amici deli, and includes dishes such as organic pork belly and lemon tart with honeycomb, all accompanied by Tasmanian wines.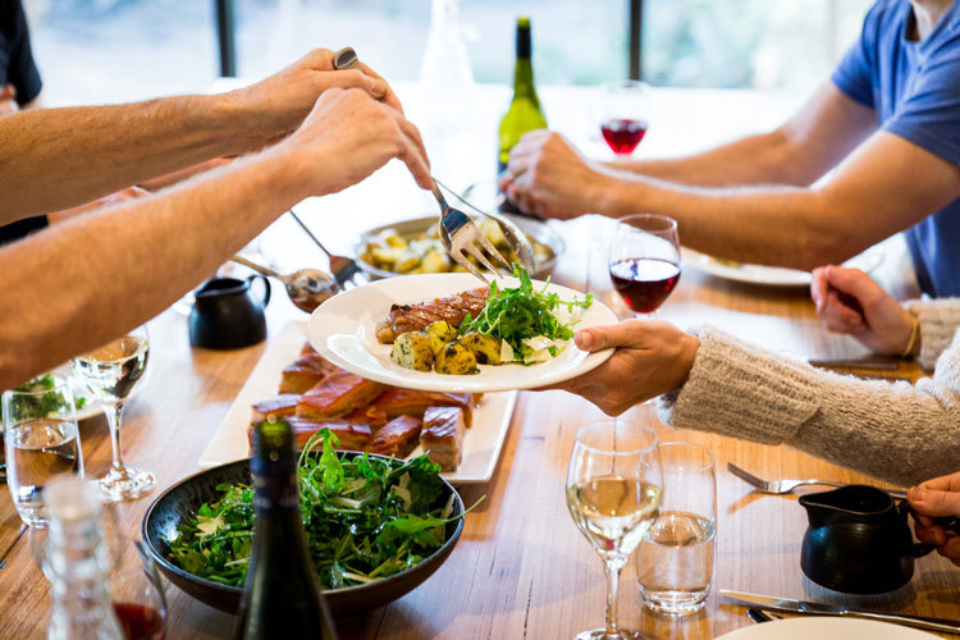 The second morning begins with the heart-starting Flickety Sticks trail and ends with Return to Sender into Derby. Over coffee, Howell talks about mountain biking as 'fast bushwalking' – technically accurate but a total understatement for the guides' riding capabilities.
The tour leaders are all interesting individuals capable of conversation well beyond biking, and are happy riding my speed on easy trails, gently offering advice. Mountain biking can be tough, tricky and dangerous, but I'm encouraged to trust the bike and the trails and to push myself. I quickly learn to increase momentum and improve control over rock obstacles and use knee positioning to balance around berms.
The final day is a 20-kilometre descent of the Blue Tier Trail and Big Chook. The tacky basalt soil offers good traction and we drop off the plateau into the kind of think rainforest I had no idea existed in this part of Tasmania.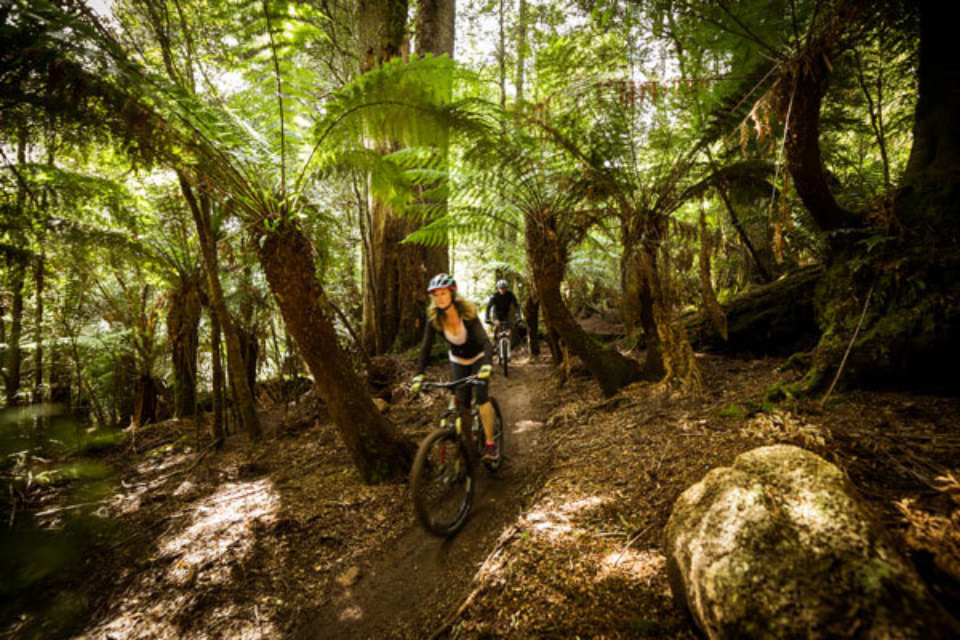 The group spaces out and I often have the old myrtles, towering tree ferns and creek crossings to myself.
When the guide tells me we're already on Big Chook, I laugh and say that's impossible because this is a three-hour ride and we've only just begun. He tells me it's half-past one and we started at 11, then grins. He knows I've felt the flow.