Our 'Must Do' List of Mountain Bike Trails When Visiting Derby Tasmania
Whether you are a beginner, intermediate or advanced mountain bike rider, the Blue Derby Mountain Bike Trails have a range of trail offerings perfectly suited to you. Below are our recommendations of 'must do' mountain bike trails when visiting Derby, categorised by riding ability.
Beginner Mountain Bike Rider
Derby Lake
Mountain bike trail grade: Green

Tucked behind the Ringarooma River that runs through Derby, the Derby Lake trail follows a stunning mass of water that boasts beautiful bird life, private swimming spots and of course a wide flowing trail. Perfect for a beginner rider to build their confidence and for those more experienced wanting to warm up their legs.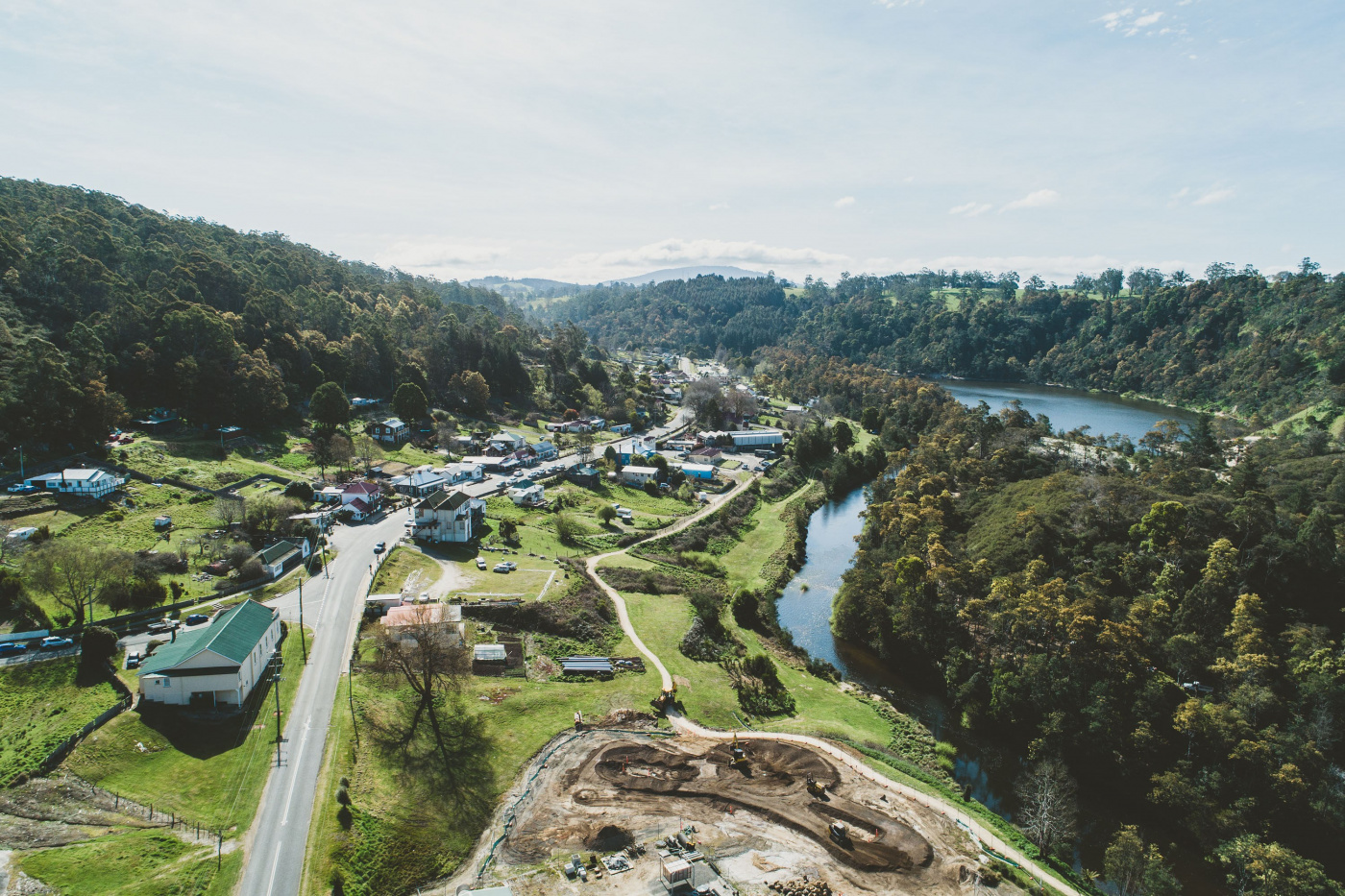 Branxholm Link
Mountain bike trail grade: Green
As the name suggests, this trail links Derby's neighbouring town Branxholm with Derby. Meandering in and out of the forests that border the road, this trail duration will stretch the legs and lungs without being too technical
Axehead, Relics and Sawtooth Loop
Mountain bike trail grade: Green
This combination of trails is the 'darkest' of green/beginner loops that Derby offers. The trails take in many beautiful natural features like river crossings, waterfalls and give the beginner rider a little more challenge than other green trail offerings.
Intermediate Mountain Bike Rider
Long Shadows and Flickity Sticks
Mountain bike trail grade: Blue
This loop starts from what the locals refer to as '5 ways', a mass intersection of trails in the middle of the Blue Derby Mountain Bike Trails network. Long Shadows climbs steadily up beautifully flowing trails, giving glimpse of the valley below and then slowly turns back on itself to roll back down Flickity Sticks. We challenge you to try and wipe the smile off your face after riding down Flickity Sticks
Return to Sender
Starting from the 'Black Stump' shuttle point this trail really has everything… flowing downhill sections, big berms, dense forest, meandering ascents and views back towards the town of Derby. As the name implies, you will finish in the middle of Derby at its post office, hence, Return to Sender.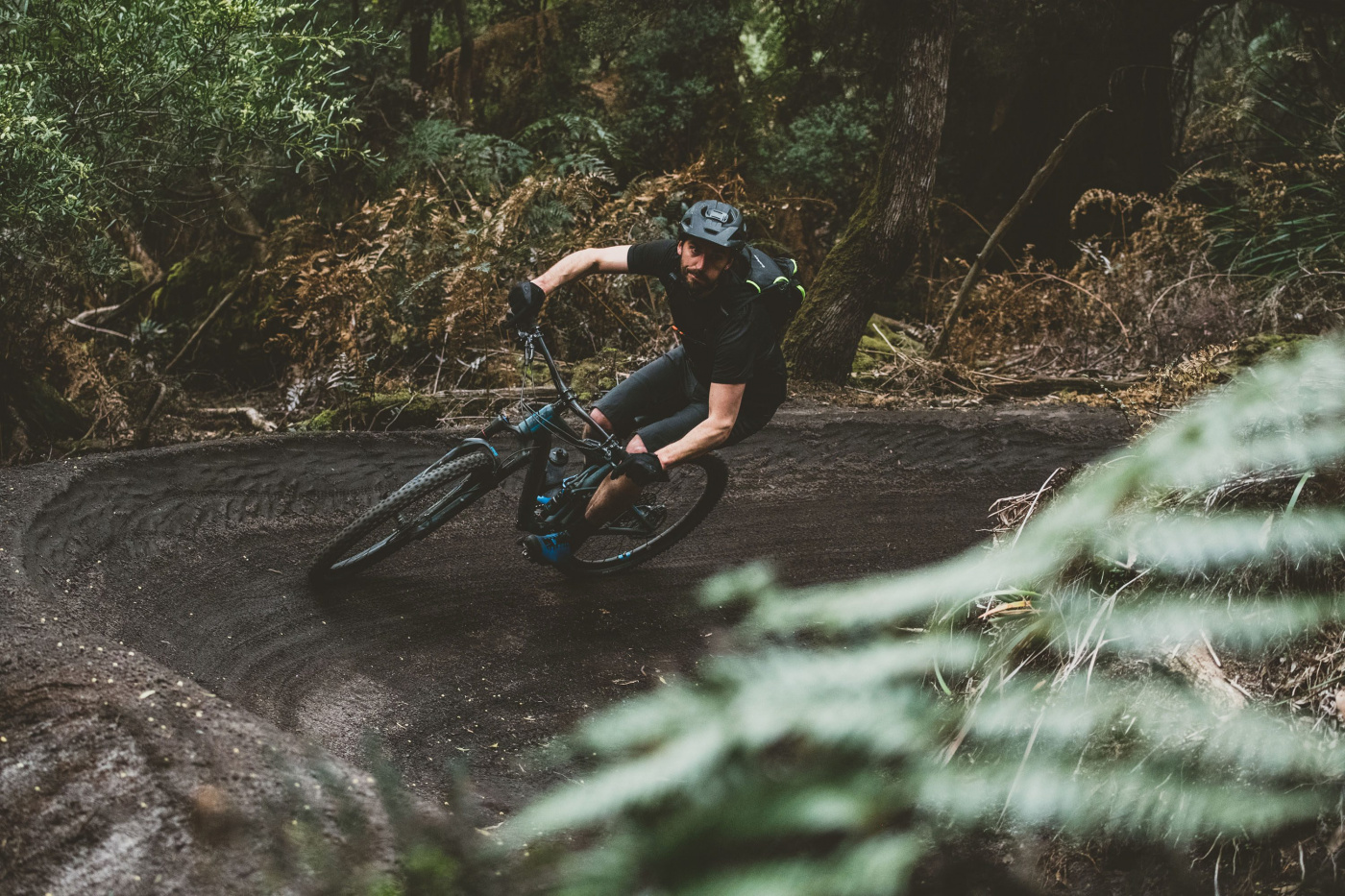 Blue Tier
Mountain bike trail grade: Blue
An iconic 20km+ descent trail, and a ride experience that stays with riders for the rest of their lives. The rainforest on this trail is incredible, and with that, comes serious hero dirt. Couple these two elements with the incredible trail and 'experiencing the flow' is inevitable as part of this trail.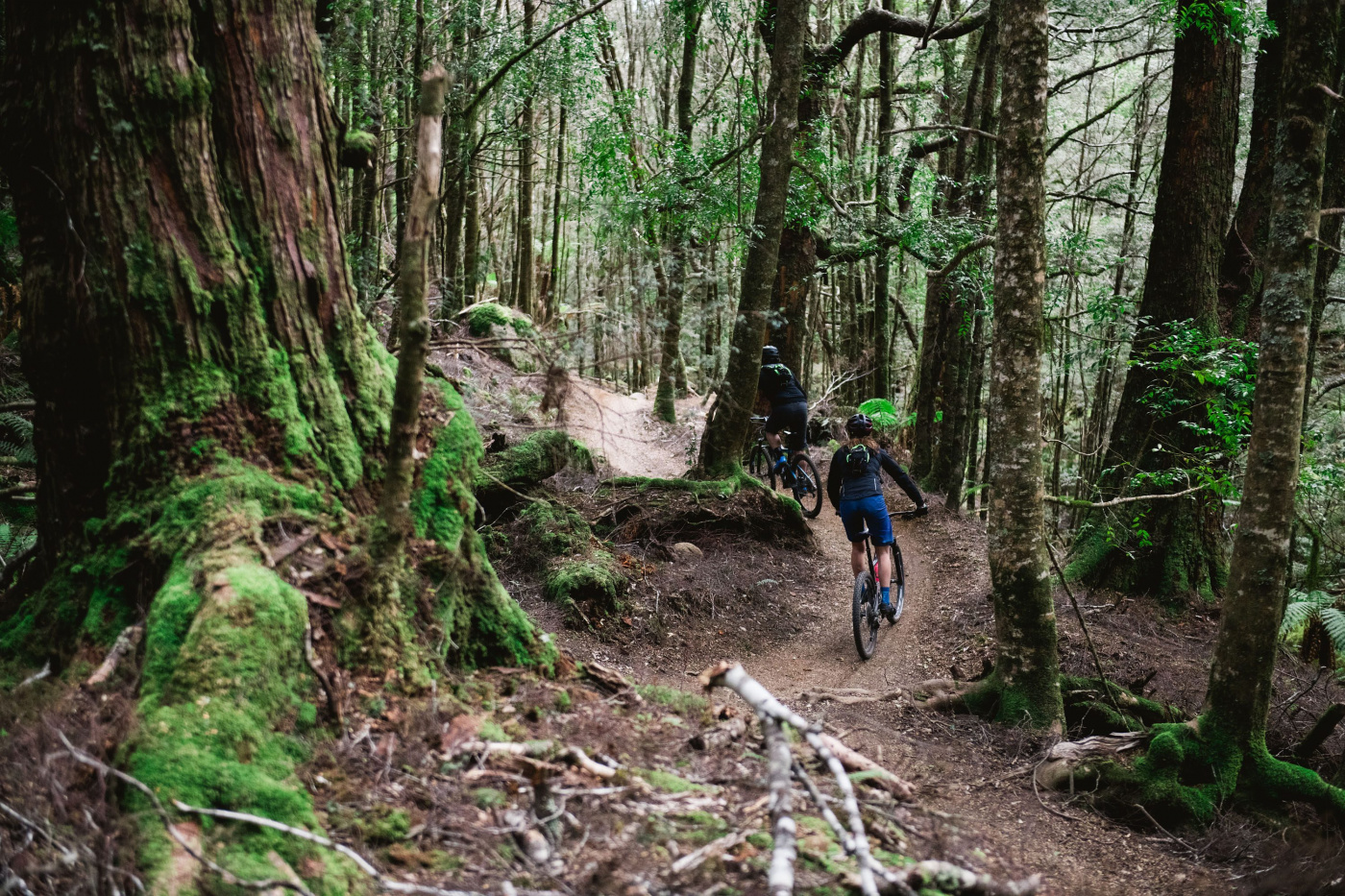 Advanced Mountain Bike Rider
Trouty
Mountain bike trail grade: Black
An epic trail that traverses the ginormous granite rock slabs down into the town of Derby. Rocky and technical in places, but absolutely worth the challenge. If you can let yourself, stop and take in the view for moment.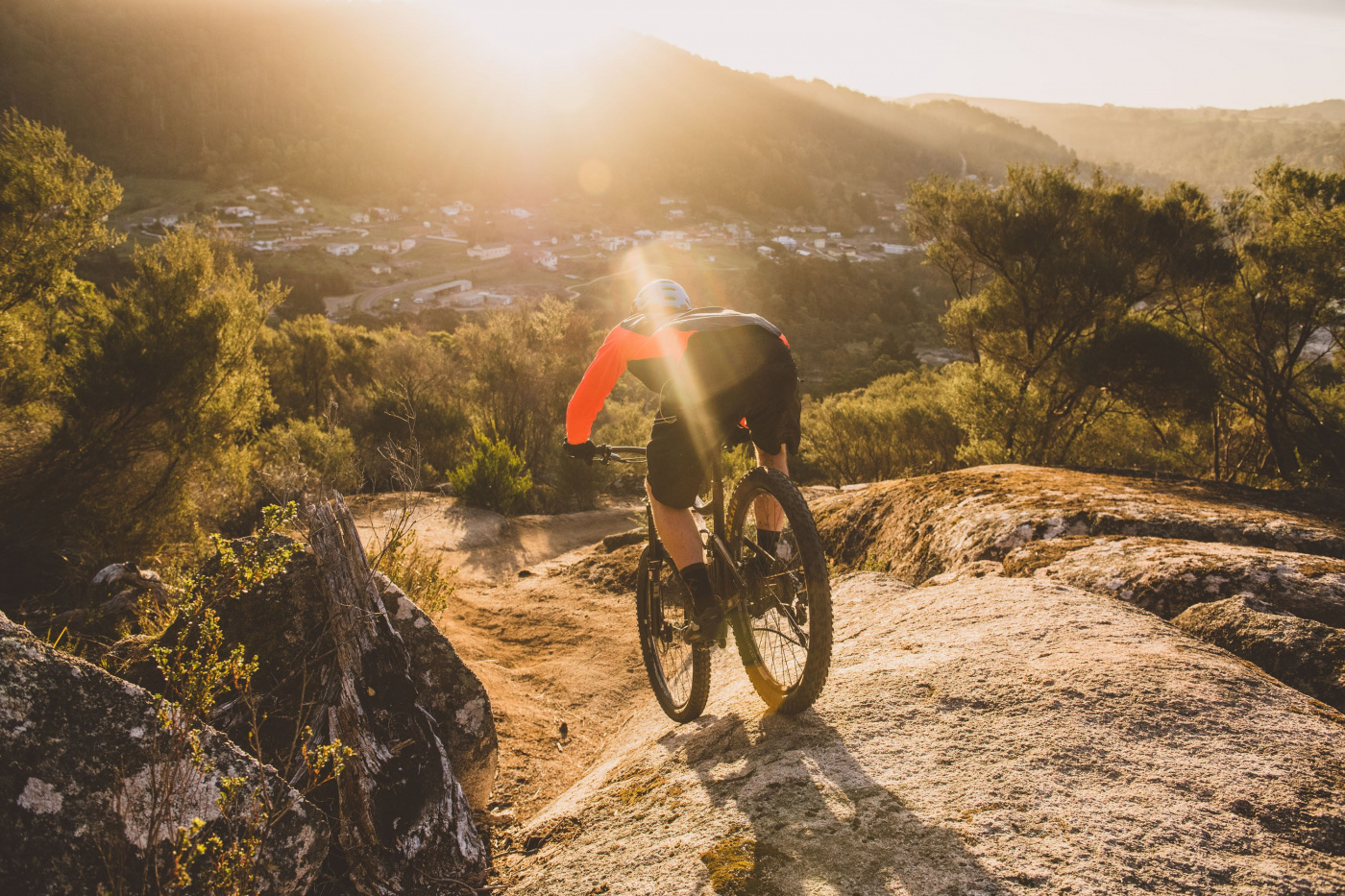 Roxanne
Mountain bike trail grade: Black
A combination of flowing and natural trail with some major rock garden features makes this trail worth the extra climb up 'Snig Track'.
Air Ya Garn
Mountain bike trail grade: Black
A rollercoaster! That is the best way to describe this trail. Huge berms and flowing trail that propels you around its surface before you have had time to register. Adrenaline highs are unavoidable after this trail.
Throughout our luxury adventure Experiences, depending on your riding ability, we find time to traverse these trails and many more. You can read our full 3-Day or 4-Day itinerary online here.