Our Five Top Tips When Visiting Derby Tasmania
The recent transformation of Derby is a story that has been told many times in publications across the globe... Why? Because the place really is so good, and the transformation has been so great.
As a result, we are now so fortunate to be part of a booming tourism industry which leaves guests to this town raving fans, and of course coming back for more.
As you plan your trip to Derby, whether that is on a luxury adventure mountain biking experience with us, or as an independent traveller, below are our 'Five Top Tips When Visiting Derby Tasmania'.
1. Time Is Everything
Derby is a small place, but has a lot to explore. A day trip will barely touch the sides, so we recommend you stay overnight at absolute minimum. We'd suggest a minimum stay of 3-4 days if you're keen to explore the extensive trail network of more than 150km.
It pays to take into account things like travel time also, as having at least one full day on the trails is not only a must, it will allow you to experience the full magic of Derby. Here are some travel times for you to consider:
Launceston to Derby – 1.5 hours
Hobart to Derby – 3.5 hours
St Helens to Derby – 1 hour
We believe making the time to explore Derby properly is crucial… There are many trails you won't want to do just once! For example, the much-revered mountain bike trail Air-Ya-Garn is such an incredible rollercoaster, you will very likely get to the bottom and through your adrenaline filled grin, state words along the lines of… 'I have to do that again!'. This is one of the benefits of having a guide with you… You can follow them down all those mountain bike trails, catching the best lines first time… That's pretty special!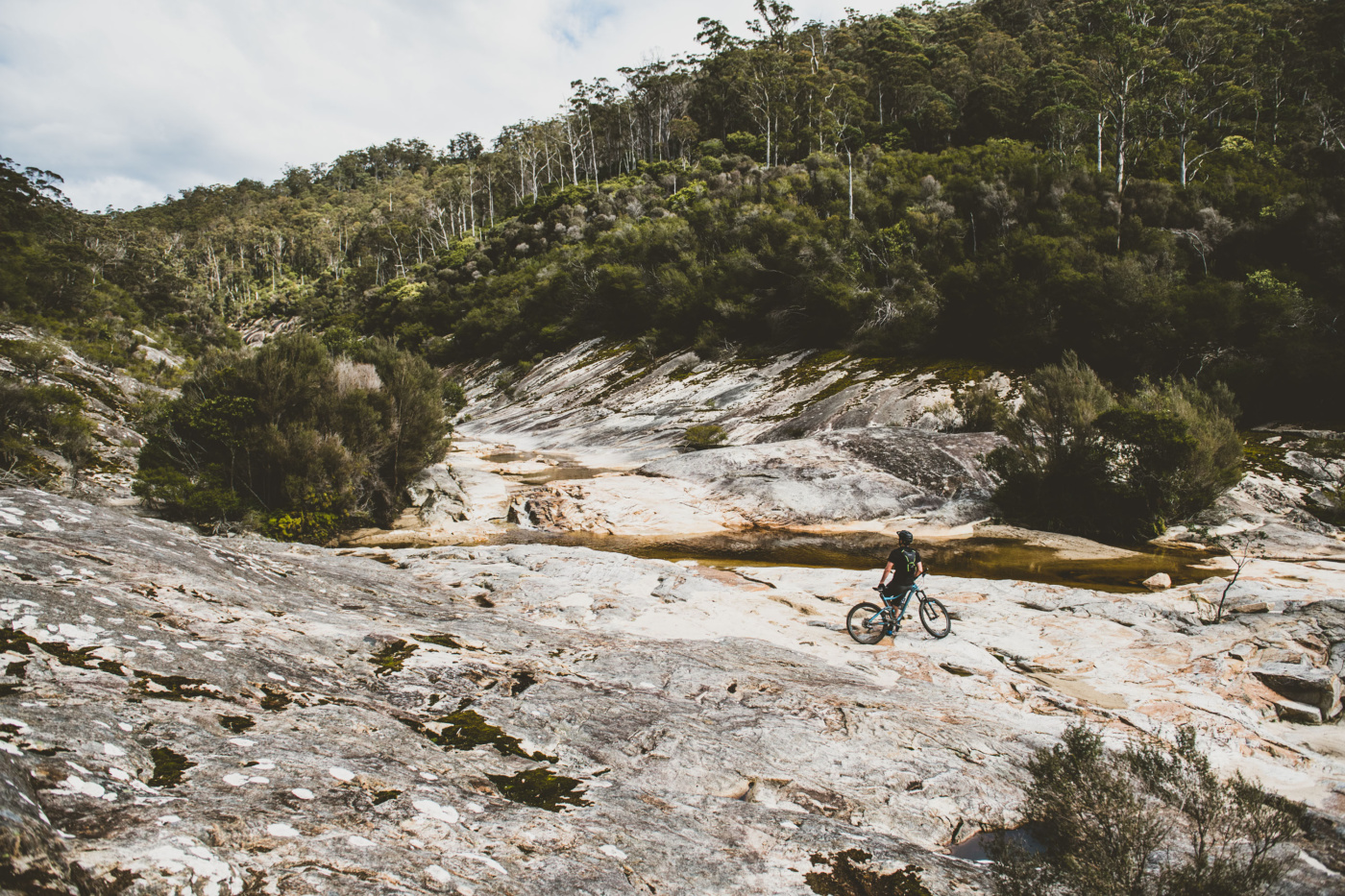 2. Get to know your history
Derby is home to the most quaint little museum. Operated by dedicated local volunteers and situated on the main street, it boasts some incredible artefacts and stunning photos of this once booming tin mining town.
The mountain bike trails themselves have been built amongst this history, taking in the cultural history as they wind through the hills. In fact, many trails are named after people or features from this era. For example, Krushka's trail pays homage to the Krushka brothers who were instrumental in bringing this town to life, or Atlas, named after one of the original tin mines.
Our guides are a wealth of knowledge here, so if you're interested in learning of this history, ask them anything that comes to mind… Otherwise, we can take a lunchtime break at Derby's local museum and experience the rich history first hand.
3. Make a splash
We have written about our favourite swimming holes in and around Derby Tasmania before… But it can't be emphasised enough how good finding flow down one of the incredible Blue Derby Mountain Bike Trails then heading straight for a splash in a local swimming hole is… It doesn't get much better really!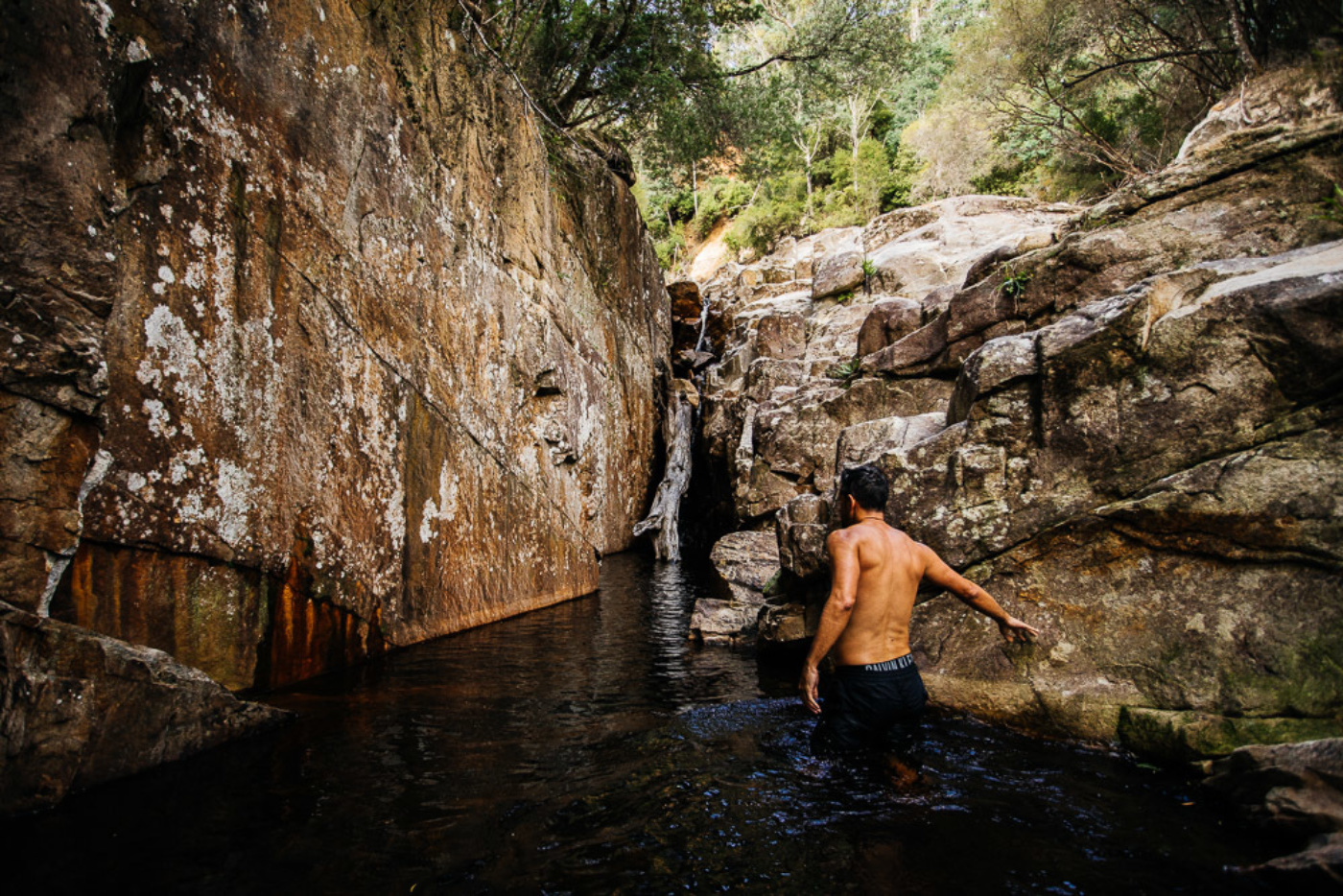 4. Get amongst the greenery
The town of Derby is set amongst a backdrop of quintessential Tasmanian hills and mountains… This might sound so simple, but take a moment to appreciate the environment while you are mountain biking through the area. Blackheart Sassafras leaves smell incredible after a little rain and the Tasmanian Native Pepper berries and Tasmanian Waratah are so beautiful when flowering on top of the Blue Tier Regional Reserve.
5. Relax
Yes, there is much written about adventure in Derby, whether that is being dropped to a satellite trail head ready to wind your way through kilometres of single track, or finding incredible moments on your mountain bike. But it is also about finding a moment to relax. Whether that is on our private deck in the middle of forests that are the Blue Derby Mountain Bike Trails network, local beverage in hand. Or, next to the river as you take in the sounds and smells of other happy campers… You are on holiday after all!