It's pedalicious… Weekend Australian Story
Please see below the Weekend Australian story on Blue Derby Pods Ride. Alternatively you can read the article here.
First, there was glamping: high-end camping without the blow-up mattresses and the burnt chops. And now, for bespoke mountain bikers, there's the Blue Derby Pods Ride.
After a hard day in the saddle tearing through ancient forest, don't you deserve a chilled, chocolatey, dark local lager and a giant serving board filled with fine Tasmanian cheeses, salamis and other delicious goodies? A place with a generous beanbag by the fire from where you can, with great effort and pain, lift your sad and battered middle-aged body and look down over the wild Cascade River below?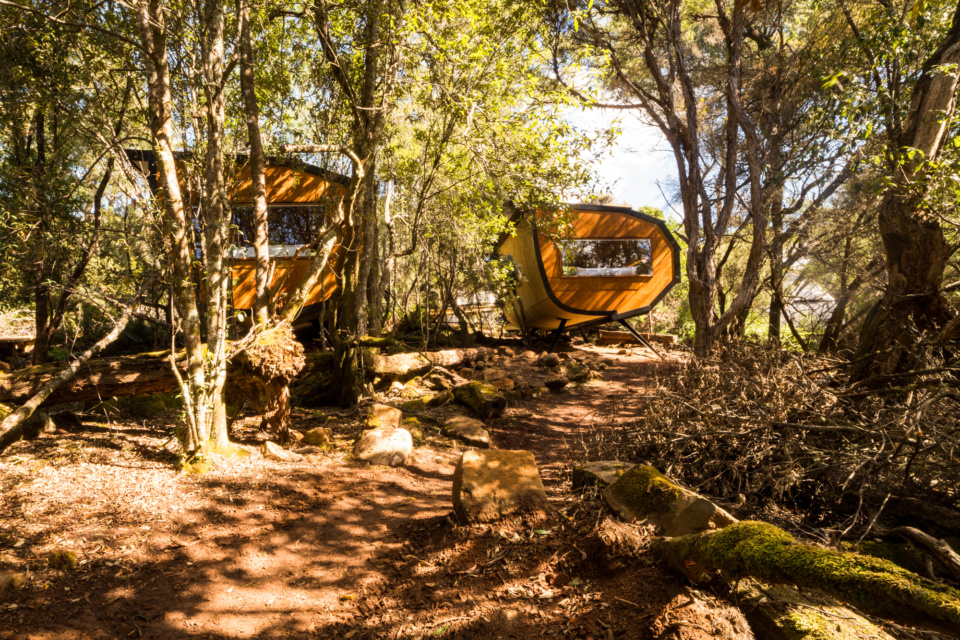 You know there are younger, fitter, more skilful riders out there – they passed you in a whirring blur of arrogance throughout the day. But hey, they're staying in a tent in a caravan park and you're walking to your architecturally designed pod in the forest with a delightful pinot noir buzz. It's the new thing in mountain biking – it's pedalicous.
Just as the Museum of Old and New Art revitalised tourism in Hobart, mountain biking has revved up a tourist boom in north-east Tasmania. It began two years ago when more than 100km of world-class mountain bike tracks were opened in the spectacular hills around Derby, a withered little settlement that hadn't tasted prosperity since the tin mine closed in 1946.
It's been a phenomenal success. The two local councils, Dorset and Break O'Day, first thought it might attract 5000 riders a year; Dorset Council's general manager, Tim Watson, says they now expect 50,000 people to use the trails in the next 12 to 18 months, 70 per cent of them coming from the mainland.
The region is riding on the back of a bicycle. The publican at the nearby Branxholm Imperial Hotel tells me that more than 80 per cent of her trade is now from cyclists. The historic Weldborough Hotel used to serve 10 meals a day; it now does 100 lunches each Saturday and Sunday and stocks every craft beer produced in Tasmania. Local real-estate agent Justin Wiggins says vacant blocks in Derby that were selling for $15,000 prior to the trails are now selling for $60,000 to $70,000. A house he sold for $140,000 three years ago is about to be sold for $240,000.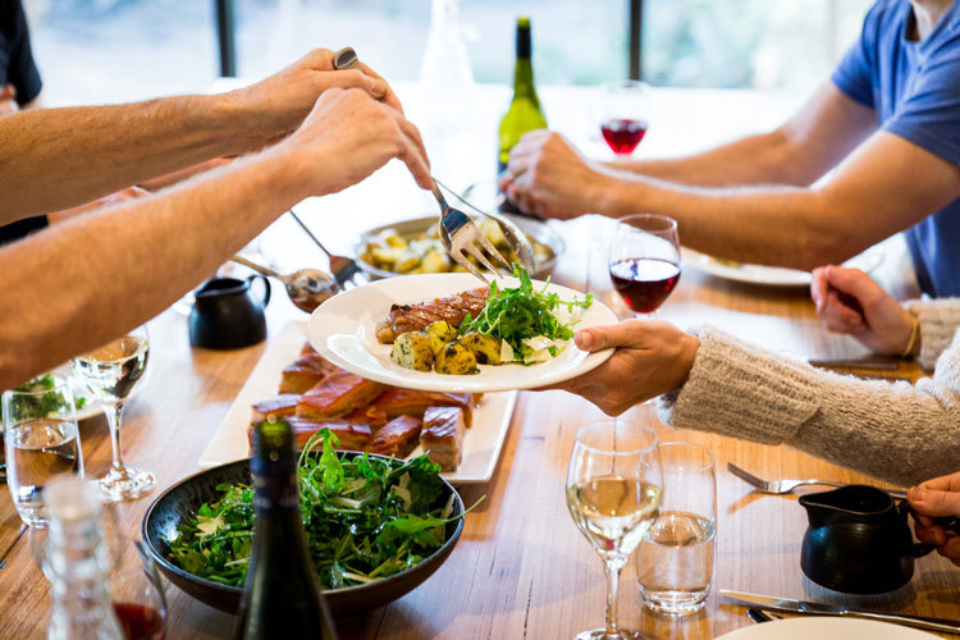 Young Tasmanian couple Steve and Tara Howell opened Blue Derby Pods Rides to tap into the upper end of this biking bonanza. Hidden in a nature reserve outside Derby, the accommodation is simple but beautiful, the four two-person pods sitting like weird fungi that have sprouted in the forest. The large dining and relaxing room overlooks the valley; the service, food and attention to detail are superb.
But the greater experience is the riding. Steve, Tara and their offsider, John Braid, are experienced guides, having worked on other Tasmanian ventures such as the Bay of Fires Walk and the Overland Track at Cradle Mountain. All are excellent mountain bikers; having them guide you is like doing a three-day master class with flora and fauna identification chucked in.
At stages it is intense and not for the faint-hearted. In our group of six, all of us come off our bikes several times. But the challenges only enhance the experience and after three days of riding our skills have greatly improved. And it's good fun – childish, stupid, dangerous fun – tearing down hills and around bends at speeds where mistakes could land you in hospital.
And then there is the scenery. On the last afternoon we are bussed to a trail called Blue Tier. It runs for 25km through a stunning old-growth forest that makes you think "Thank God for Bob Brown". The ride is mesmerising. Mountain bikers like to achieve something they call flow, which is a smooth, seemingly effortless ride, hugging the contours of the track like a surfer in a tube or a snowboarder sluicing down a mountain, or a Buddhist beneath a Bodhi tree. It's a state of being and on Blue Tier I experienced the joy of flow.
After three days of intense riding we roll into Weldborough and into the 140-year-old pub. After a couple of schooners of Tasmanian milk stout, I am as close to nirvana as I'm ever going to get.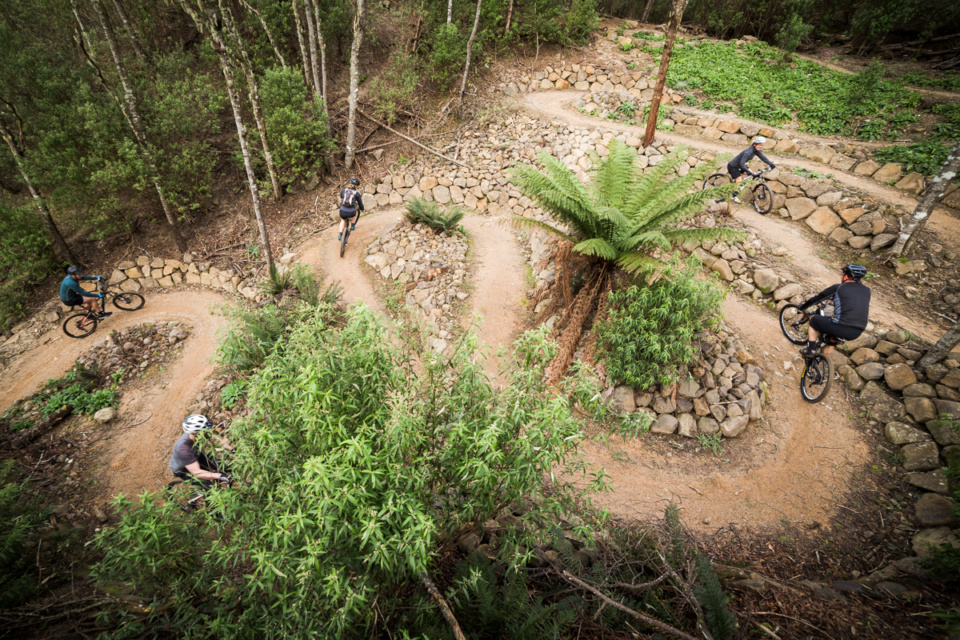 PERFECT FOR: Anyone into cycling and mountain biking. Some experience is required but trails can be tailored to meet your skills.
MUST DO: Check out Launceston; Cataract Gorge is walking distance from the centre. The Bay of Fires and Cradle Mountain are not too far away.
GETTING THERE: Fly into Launceston and you'll be picked up at your hotel. It's an hour's drive out of town.
BOTTOM LINE: $1750 per person in winter, $1950 at shoulder times and $2150 at peak for two nights, three days. It includes bikes and helmets, all food, all booze, accommodation, mountain biking instruction and flora and fauna description.