Explore Mount Paris Dam
For those who join us for our 2-Day Experience, you will get to explore the dramatic Mount Paris Dam on day 2 of your Experience with us, before coasting down more of the stunning Blue Derby Mountain Bike Trails later in the morning. What makes this additional side-trip so special? Read on below to find out.
Location of Mount Paris Dam
Mount Paris Dam is situated on the edge of the Blue Derby Mountain Bike Trails on the Cascade River. Many riders, without knowing it, would shuttle right past this location, missing this beauty just because it is one of those hidden 'local secrets'.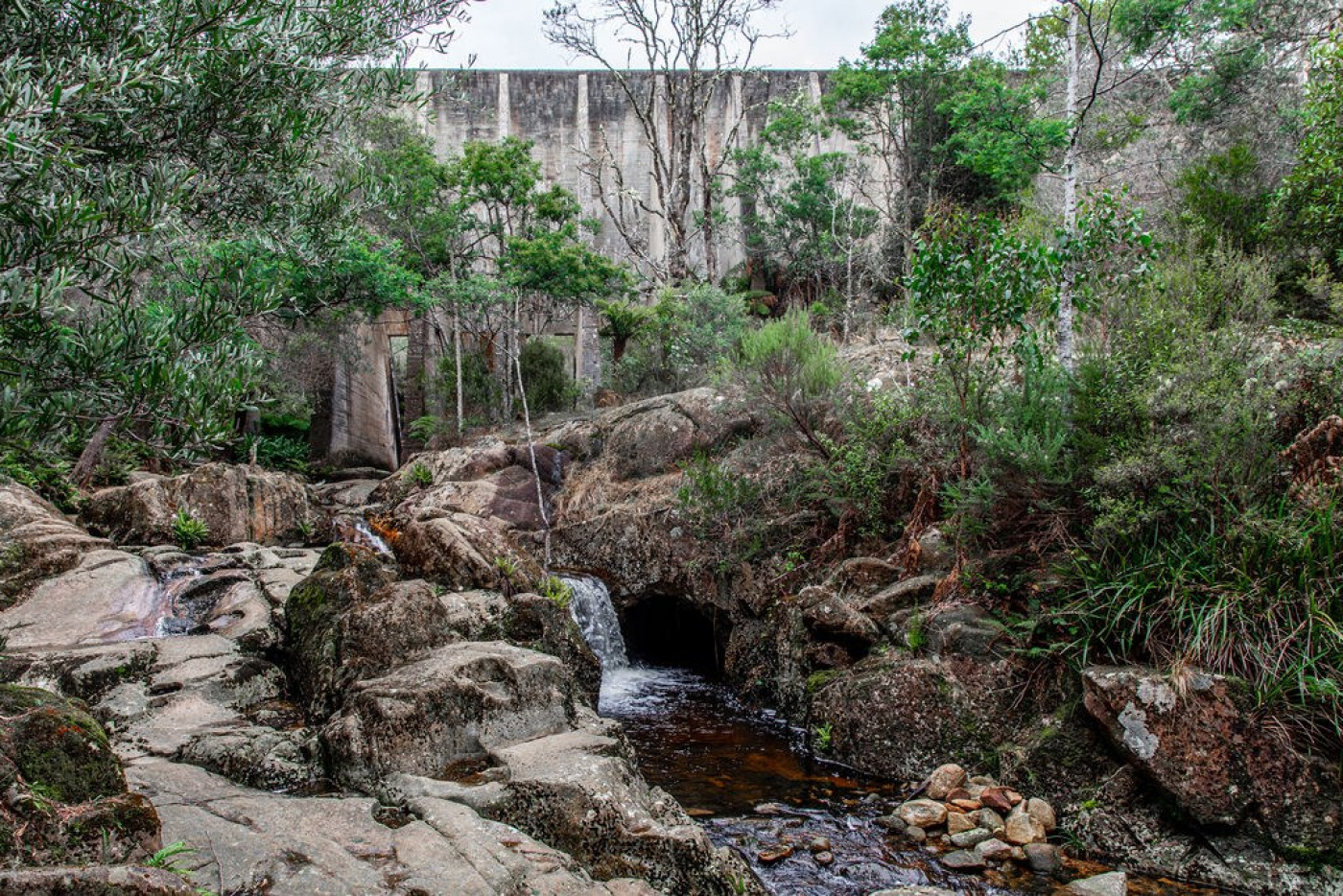 Derby's History And Mount Paris Dam
Derby has an incredible tin mining history, once supplying 10% of the world's tin! Read more about the Derby tin mining history on our past blog here. The Mount Paris Dam, which was originally called Morning Star Dam, plays an integral part of this history. Constructed in 1936 it was connected to Mount Paris Mine by a water race 11km long.
The dam itself is 250 metres long and a maximum height of 16 metres (that's big!). At its peak it held 1300 megalitres of water, covering 52 acres. Even more impressive, is the wall was mainly built by hand! Workers loaded wheelbarrows from a petrol-driven cement mixer, pushing the wheel barrows along narrow timber planks to fill boxed sections of the dam. The reinforced concrete slab buttress dam is probably the biggest and one of the few of its kind in Australia.
Today Mount Paris Dam has the Cascade River running freely through its now open partially walls, making it a fantastic spot to explore, and even have a swim in on a hot summer day!
The Mount Paris Dam Green Room
Following the Cascade River a little down from Mount Paris Dam, you'll find what we've aptly named the Mount Paris Dam 'Green Room'. You'll truly understand when you see it for yourself, but if you can imagine the most intense green moss-covered boulders, deep green myrtle forest and soothing dark tannin waterfalls… that's the Green Room.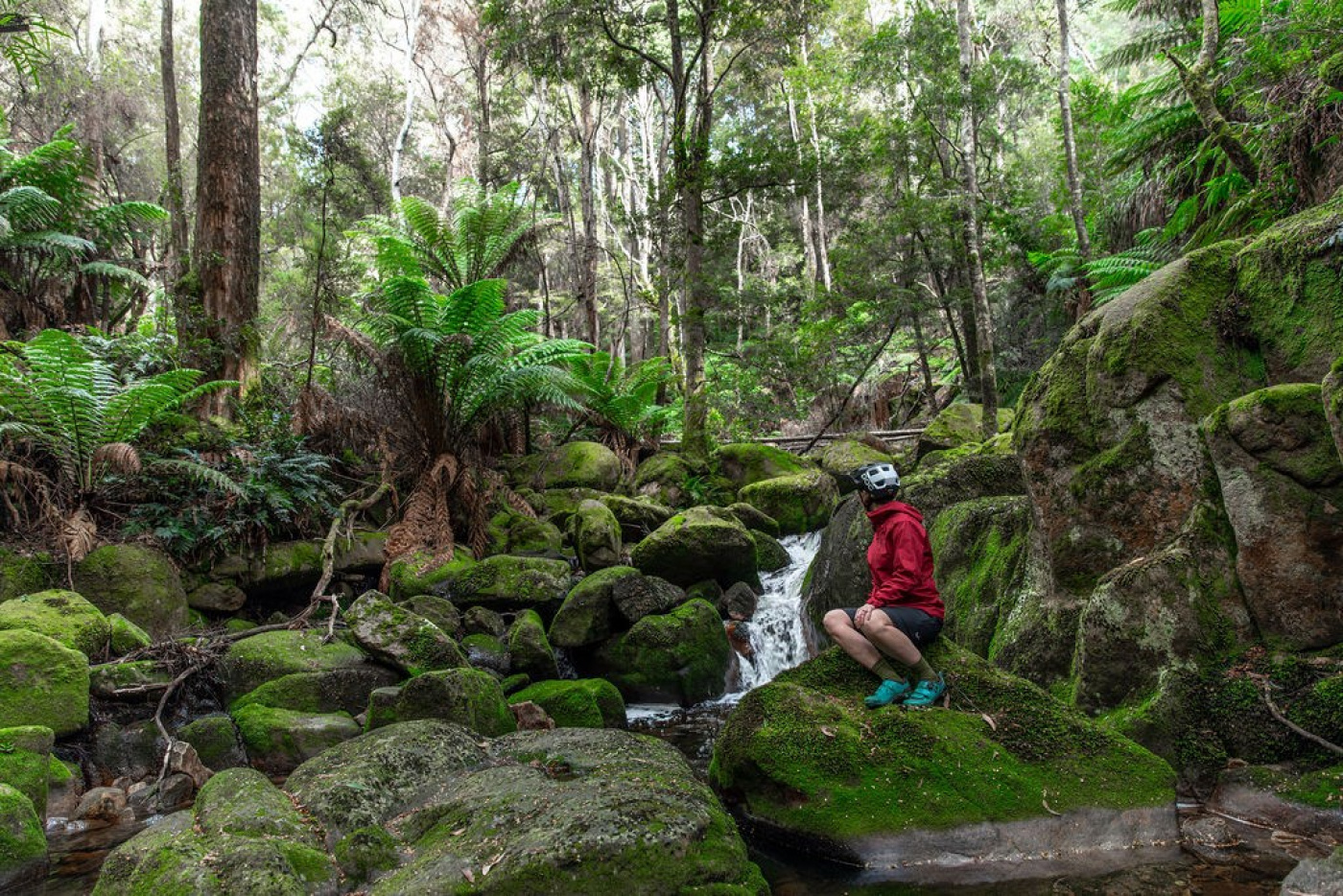 Learn more about our 2-Day Experience and how you can visit Mount Paris Dam here.