The evolution of the Blue Derby Mountain Bike Trails
We launched our unique three-day mountain bike Experience in April 2017. At that time the little town of Derby was only just beginning to feel the buzz from becoming what would be one of the most talked about mountain bike destinations in Australia, and the across the globe.
Fast-forward two years, and Derby is better than ever. So what has changed?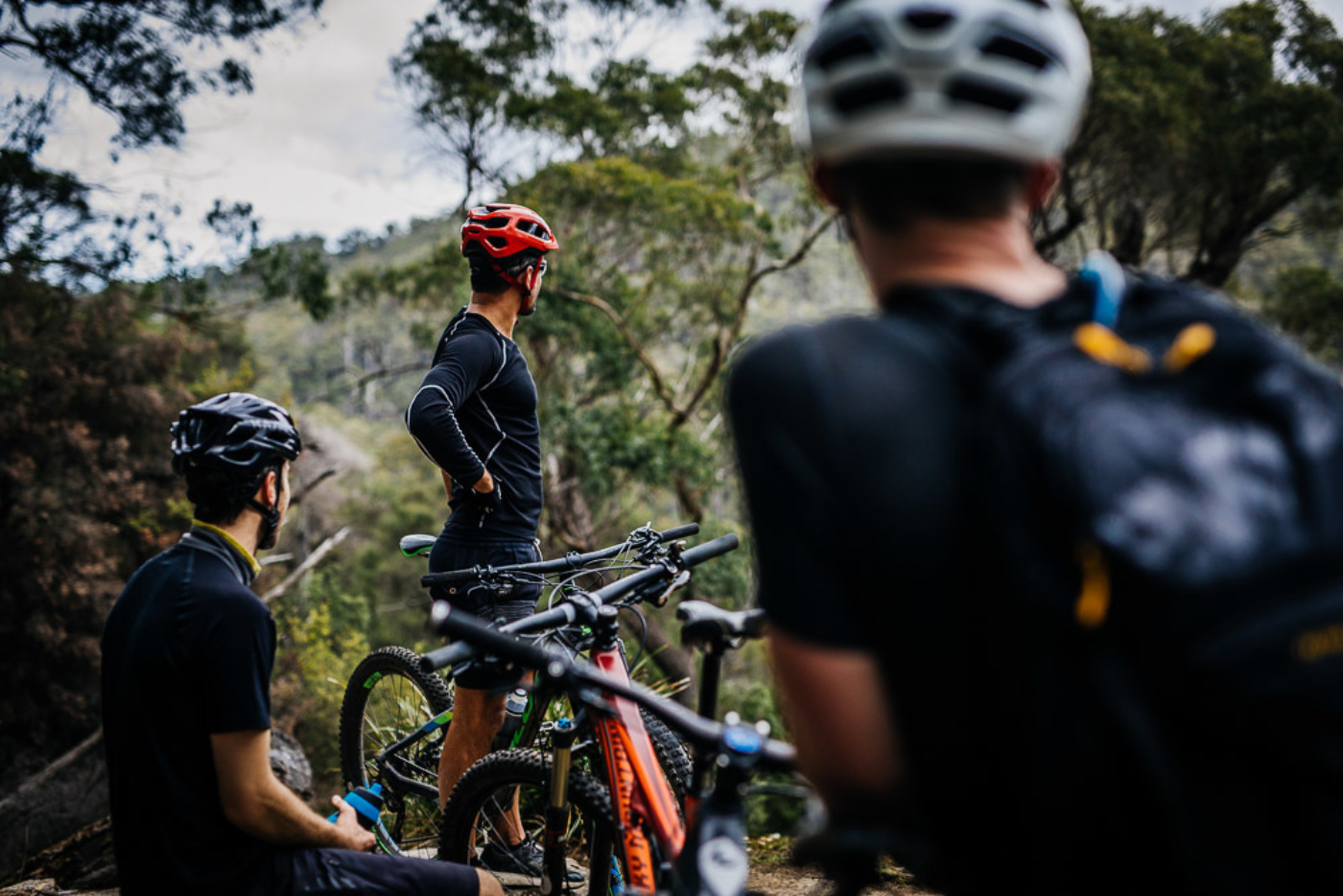 The Blue Derby Mountain Bike Trails
We wrote about the Blue Derby Mountain Bike Trails network when we launched, and since then we've had a front row seat to some of the most stunning, dramatic and exciting trail developments. More specifically, the Blue Derby Mountain Bike Trails now boasts a 115km + trail network, with new trails that include: Snig Track, Kingswall, Roxanne, Trouty, Detonate, Lake Derby, Riverside, Rapids, Deadly Bugga, Wotcha-Upta, Air-Ya-Garn, Kuma-Gutza to name a few.
See below for a more detailed description on three of our new favourites.
Lake Derby
In our eyes, Derby had been hanging out for an enticing new green trail. We've always loved green trails like Axehead, Sawtooth, Relics and Berms and Ferns, but the Lake Derby is something extra special. Many Tasmanian locals didn't even know this gorgeous expanse of water was tucked in behind the township of Derby, an under-utilised asset to say the least.
Riding along the wide, flowing trail on the shorelines, it is almost impossible to not stop and take in the picturesque blue lake that boasts gorgeous bird life and a serenity you wish you could bottle up to take home with you. As an added bonus, we love the new swimming hole option Lake Derby has provided… Summer days just got even better! You can also check out our further swimming suggestions here.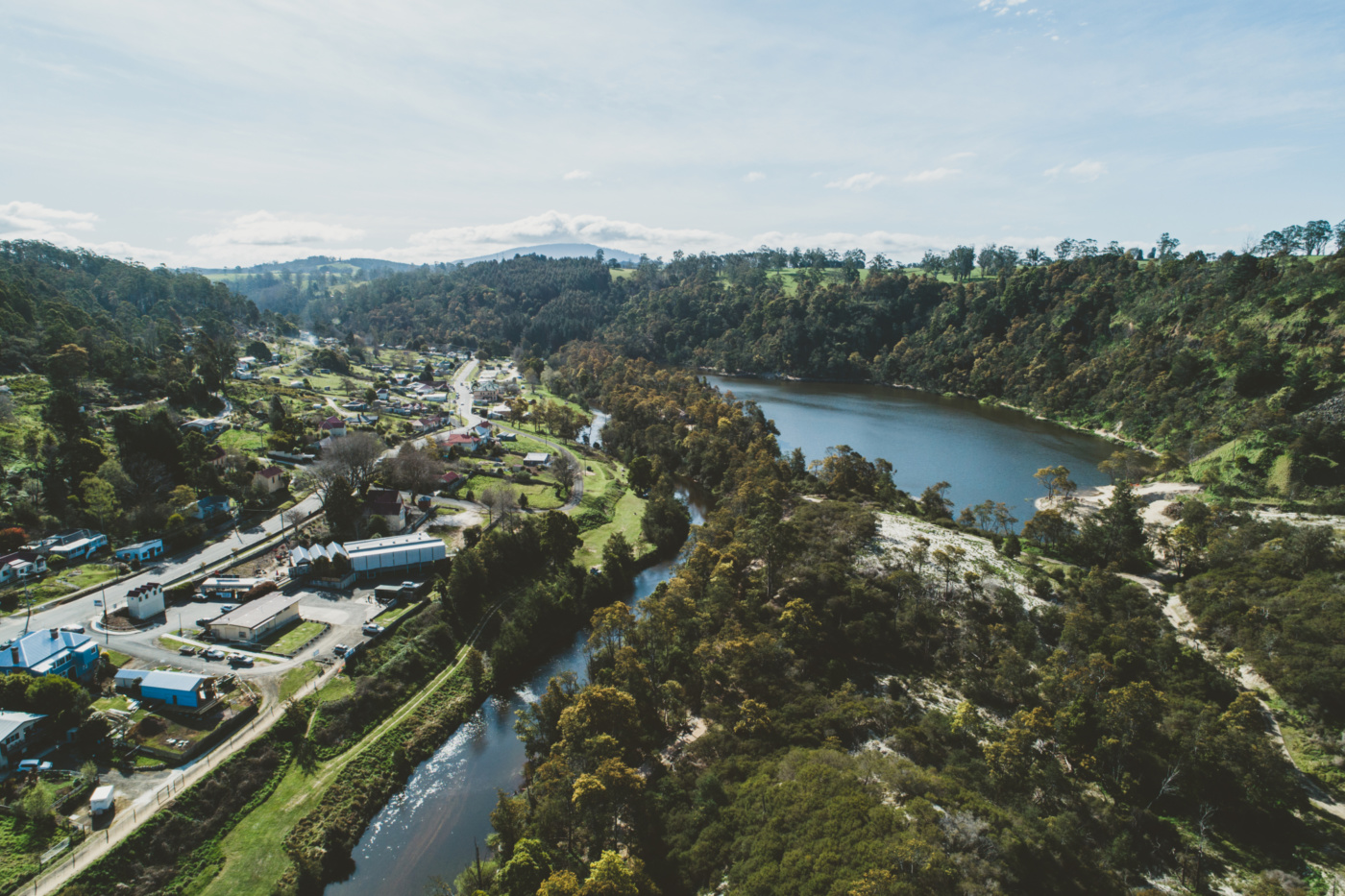 Trouty
Views, rock slabs, sunsets… It is all over so quickly, but is so worth it. Trouty has become one of Derby's iconic trails and although it has the added challenge of being rated a black trail, it is almost worth giving it a crack just because of the vistas you'll be exposed to. Aptly named after the large painted rock 'trout' you'll ride by, we love this trail.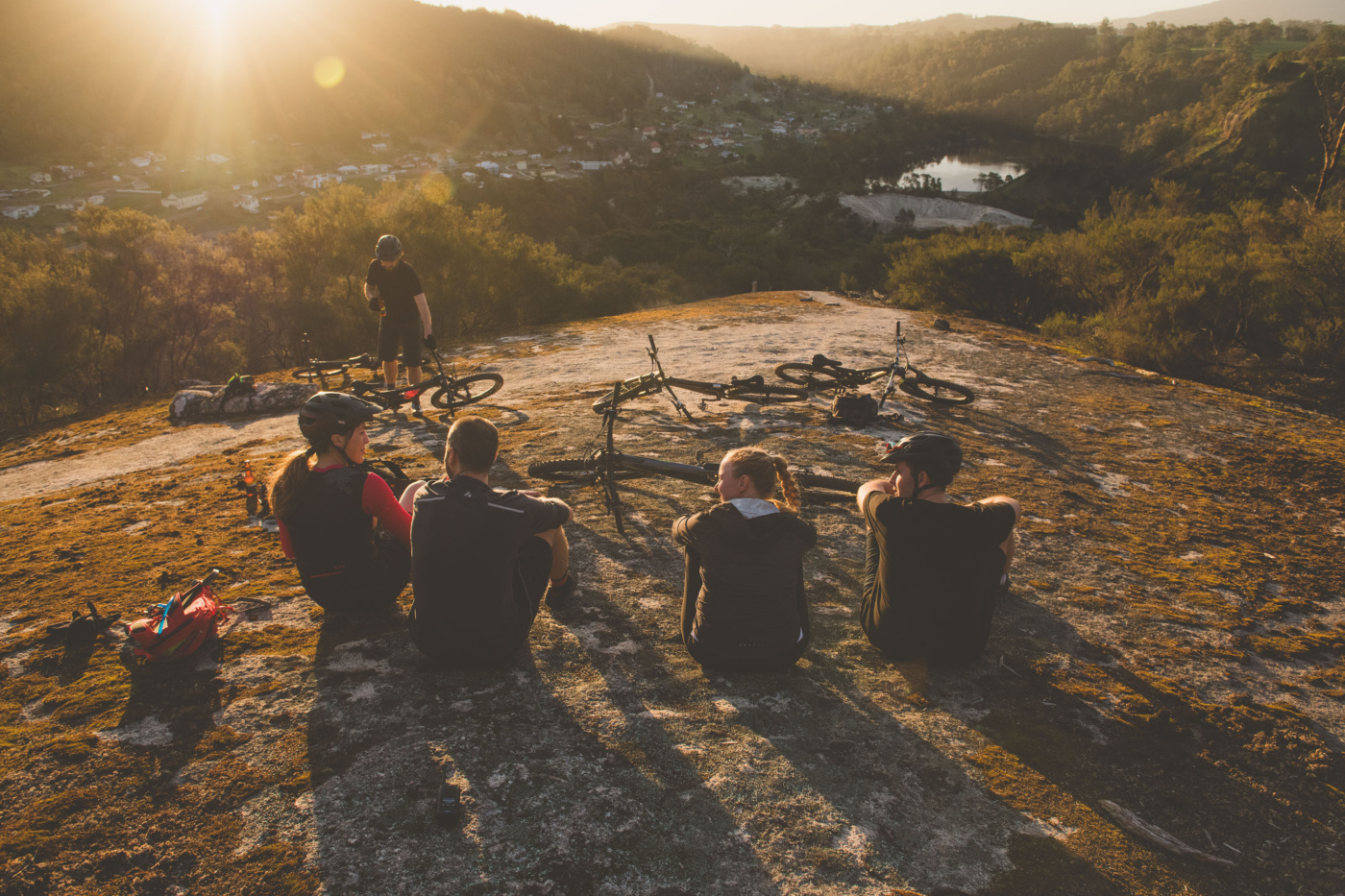 Spotlight of the world
Since inception, Derby has hosted the Enduro World Series not once, but twice. The Enduro World Series is without doubt the most prestigious Enduro mountain biking event in the world. Never before had this event been held in Australia, and Derby has had it twice; once in April 2017 and again in March 2019.
In addition to the EWS, Derby has played host to other national events such as the Australian National Cross Country Marathon Mountain Biking Championship, which we feel is an absolute credit to the destination to attract events of this caliber.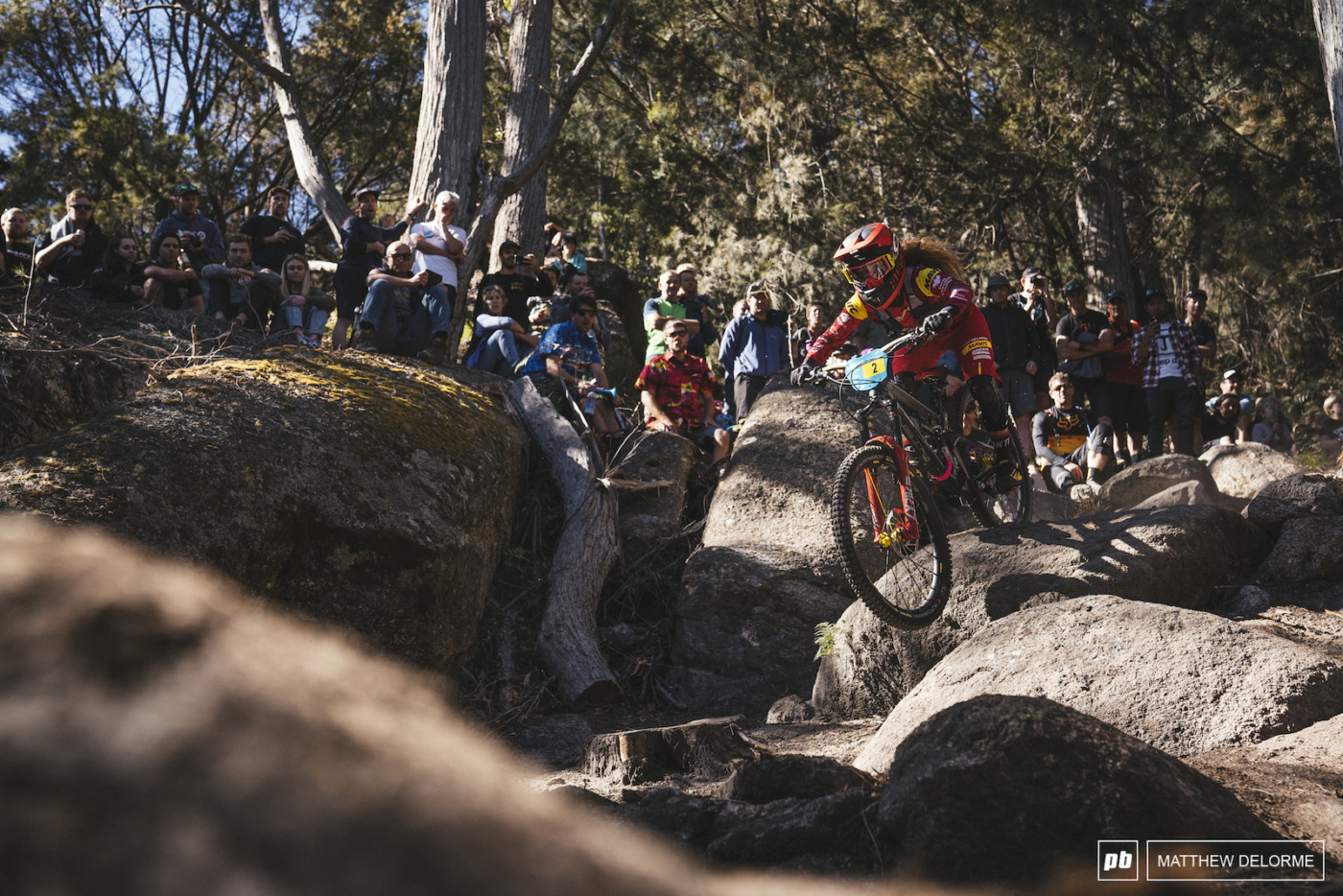 The Vibe
Derby once was a sleepy ex tin-mining town… Now, it is a quirky, authentic, buzzing mountain bike hub attracting tens of thousands of local, national and international visitors. Mountain bike riders line the streets, campers fill the camp grounds, families enjoy the Pump Track… And riders take to the trails. There is just something about this place that is intangible, and it fills the soul with all the right ingredients.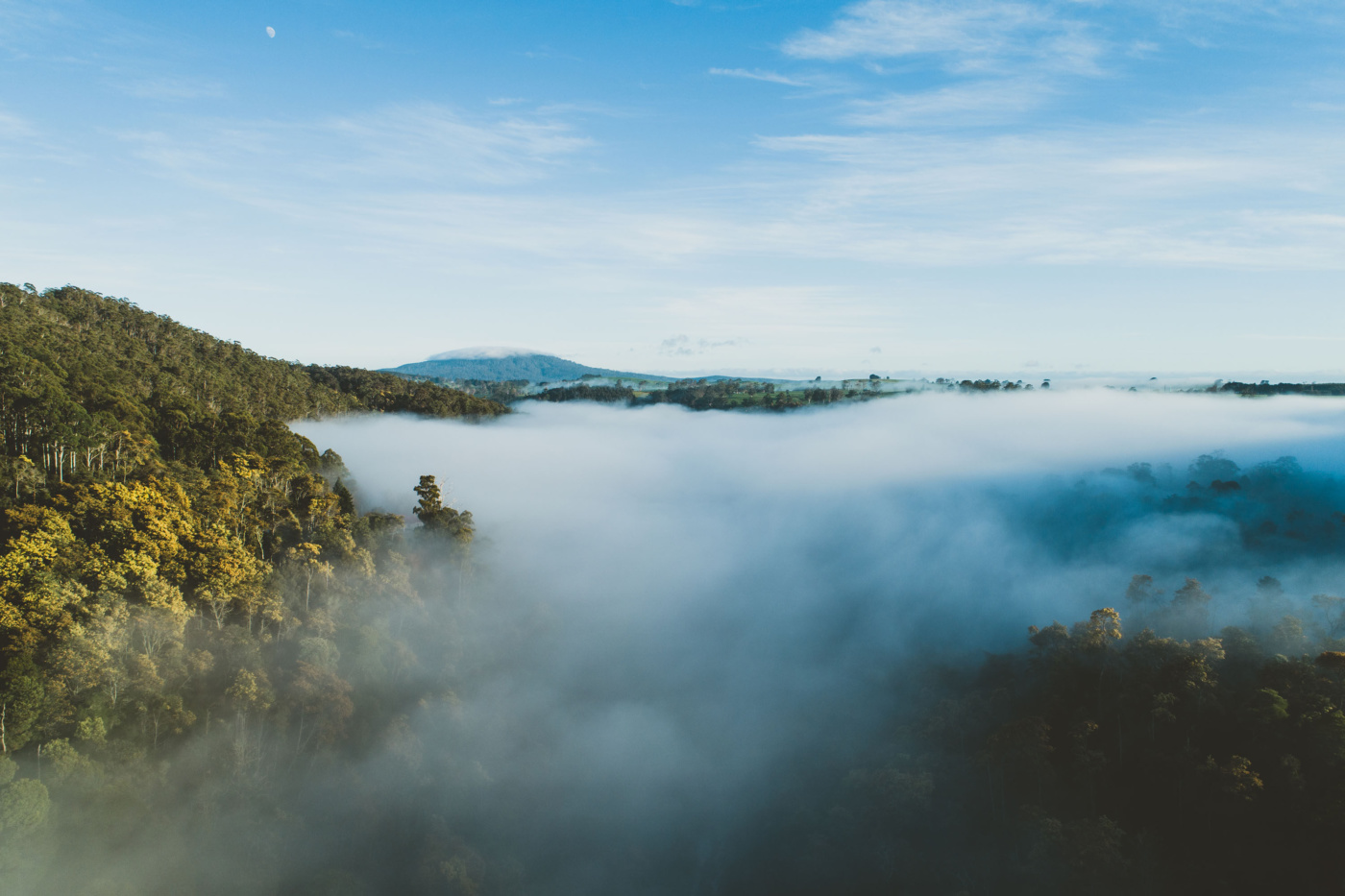 Future
'The best keeps getting better'… That's the tagline you'll find on the Blue Derby website. We can't help but agree, and with this in mind, the future is without doubt very bright. To say we are proud to be part of this story is an understatement, we are honoured.