What Level Of Fitness Do I Need To Ride At Derby?
When you decide to join us for a mountain biking Experience, you want to make the most of your time with us by ensuring you have an adequate level of bike fitness. Below are our suggestions of what levels of fitness you will require when riding at Derby.
Design Of Blue Derby Mountain Bike Trails
In answering this question about fitness, it is important to firstly note, that the Blue Derby Mountain Bike Trails have been designed to not only be incredible fun when riding down, but also an enjoyable experience when traversing up. At no point will you feel like you're grinding non-stop up hill, rather traversing slowly up and down sections. This trail design approach is so wonderful as it means you will not only have a moment to catch your breath, but you will also get to take in the beautiful scenery around you.
Base Level Of Fitness
When it comes to the base level of fitness required to ride at Derby, we say an average level of base riding fitness is required. The key point here is 'riding fitness'. Ensuring you have spent time riding a bike (stationary, road or mountain), and getting your body comfortable with this position is very helpful.
Sense Of Adventure
In addition to a level of fitness, we can't place enough emphasis on how important it is to have a sense of adventure when joining us for an Experience. We are on a mountain biking holiday and immersed in nature, so a sense of adventure just comes with the territory!
It is important to note here that one of our business values is 'balance', so, if you really don't feel like mountain biking, relaxing at our Pods or joining in on a non-riding activity is perfectly acceptable.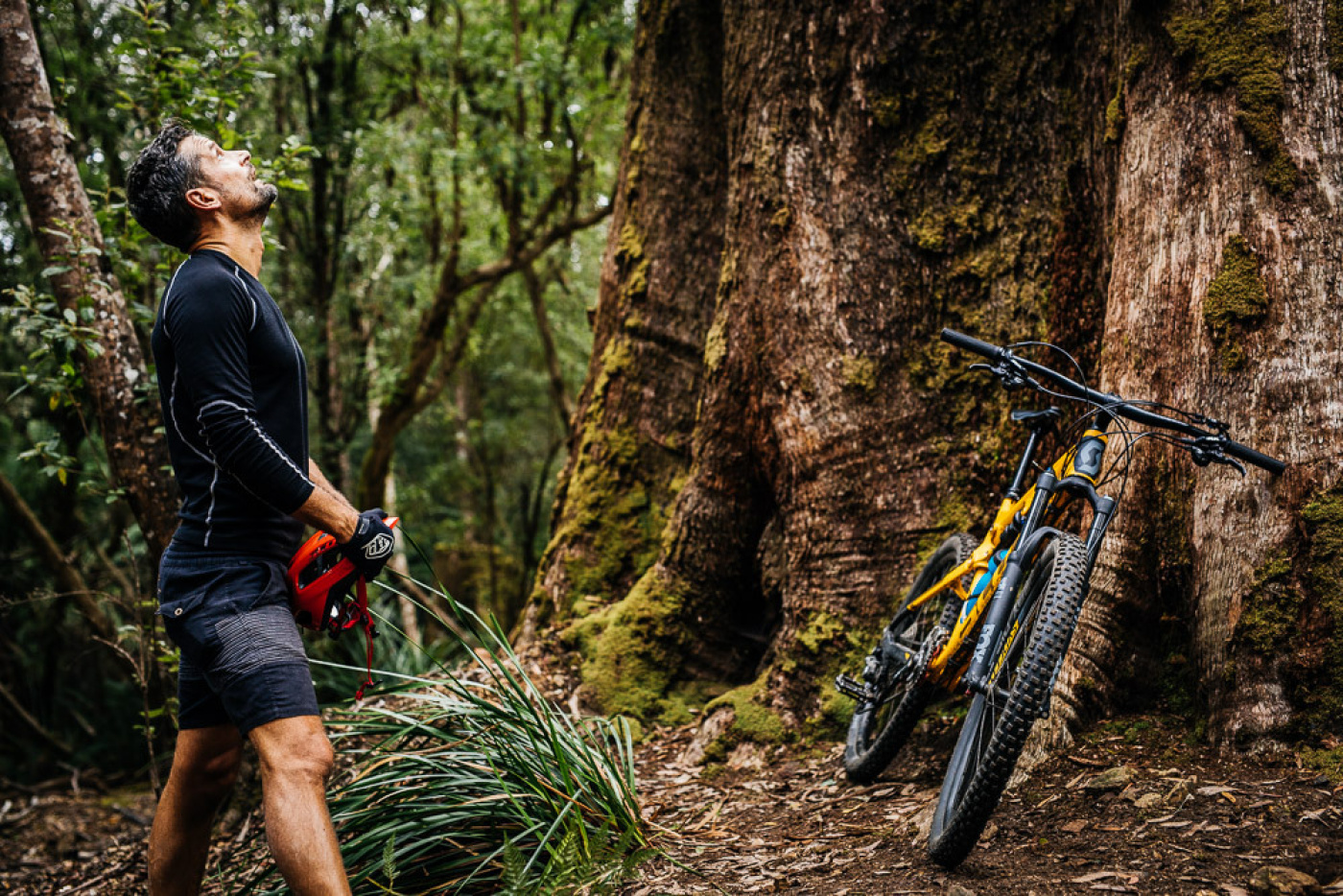 Managing Different Riding Fitness
What if we have different levels of fitness in one group? This scenario plays out on most trips and in short, we would split the group into two different groups. We have answered this question in detail in our blog 'Managing Different Riding Abilities In One Group' here.
E-Bikes
Lastly, but by no means least, if you don't feel your fitness is quite where you would like it to be, hiring an e-bike while staying with us may be a good option. You can read more about hiring E-Bikes in our blog 'Mountain Bike v E-Bike… Which Is Best For You?' here.